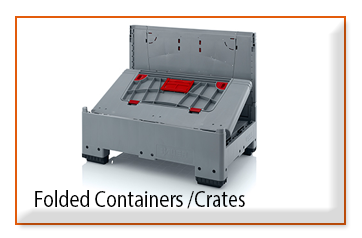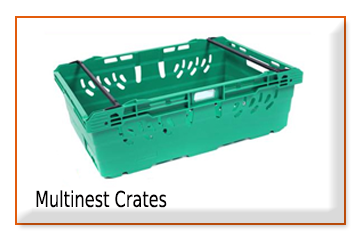 Stackable Plastic Containers, Crates & Boxes
The Stackable boxes are useful for many applications and are used in wide variety of industries including: catering, manufacturing, engineering, food and drink.
Closed Containers, Crates & Boxes
Suitable for many applications and are manufactured to the highest quality using, scratch-resistant plastic material. Smooth inner and outer walls ensure easy cleaning, non Collapsible & Non perforated and suitable for stacking.
Perforated Containers, Crates & Boxes
Containers with perforated slots are a great advantage when transporting and storing food. Additionally, liquids can drain from the plastic container easily and do not suffer with damp when stacked or stored.
Collapsible Containers, Crates & Boxes
Our collapsible pallet boxes fold when empty offering space and fuel savings on return journey transportation. Foldable pallet boxes also offer excellent internal capacity solutions and are very sturdy, so will not collapse during use.
Multinest Crates
With a variety of features offering benefits such as good ventilation flow, easy label removal texture, custom embossing and unique colour printing, the BC MultiNest 190 is the perfect solution for many industries and requirements.
Please contact Beecraft for further information.