Beecraft specialise in Industrial & Safety pallets, containers, crates 
As you would expect a lot of time and thought goes into the design and construction of our products in the Industrial & Safety range. This coupled with the temperature and exposure times are all crucial factors in creating a high quality finished product that is durable, chemically resistant and fully recyclable.
Beecraft have been manufacturing these products for more than fifteen years and we are one of the UK's leading manufacturer of polyethylene spill containment products and have a worldwide client base which we service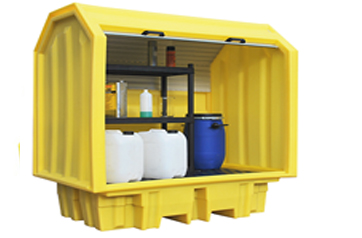 We aim to provide innovative and practical solutions and we are committed to manufacturing high quality products and providing our customers with a fast, flexible and friendly service.

Related Products
View our full range of Industrial Safety Products